Are you the one beefing with the lack of actual interaction within VR training? High five in the air, we are on your side. While we try our best to re-create you the environment that is closest to the actual real-world practice environment by using 360° videos and photos, we see the limitation of visual depth cues in these virtual environments. 
In most of the VR training, interactions are limited to clicking on a 2D object and… that's it. While we were discussing with our clients and observing the interactions during their VR training, we were convinced that the User Interface (UI) was not as natural as we would like it to be. We see limitations on user interactions and complicated operational skill application . To achieve NUI (Natural User Interface), thus a truly immersive virtual environment, we think that grabbing and manipulating 3D objects is essential . For this reason, our development team has been working really hard to overcome the constraints and to unleash the true power of VR for you. Long story short, we have succeeded in making your  VR training 2x more immersive by hybriding the 3D and 360 environments under one roof following with the ability of manipulation of 3D virtual objects 😊
Being able to interact with 3D object is a real game changer, now everyone can be Iron Man.

Here is a summary of what we can do with the new 3D objects handling feature, using 3DoF or 6DoF controller.
3DoF controller (e.g. for Oculus Go):
Lower NUI as there are only 1 natural rotation along with 2 translations performing with the touchpad
Basic interactions such as grabbing, rotating and releasing objects by pressing the button of the controller
Ability to observe different sides of a 3D object in their own perspective
6DoF controller (e.g. for Oculus Quest):
High NUI which allows natural and Intuitive controls for interacting with virtual objects
Natural interactions such as grabbing, rotating and releasing objects, similar to how they are performed in reality, like they are really in your hand (except you don't feel the actual weight sorry).
Ability to observe different sides of a 3D object in their own perspective
In one word, Observe and Interact! (Alright there are 3 words)
You can also find below a quick demo we have done with Schneider Electric: 
By uncovering this challenge / opportunity , not only your training can be more visually stunning, but more can be achieved in VR training. 
Here are 3 reasons why 3D objects handling is powerful for training:
1. Create muscle movement memory through practice
We believe everyone agrees that VR training improves effectiveness by allowing the learner to practice the needed skills in a safe virtual environment until they mastered them. With the ability to manipulate 3D objects, not only your brain muscle will be trained but you will also be creating actual muscle movement memory. For example, you can manipulate a virtual equipment by turning the handle, rotate the crankshaft, pulling and attaching the connecting rod, assembling two parts together and so on. In other words, it improves overall recall and retention. Bonus point, more calories will be burnt.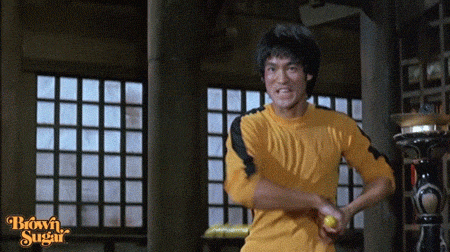 2. Bridge the gap between the real world and the learner's imagination
Another advantage of the 3D objects handling feature is that, it allows the learner to visualize the object in 1:1 scale in detail. It is particularly useful in the training of equipment use, when you would be presented with equipment parts to examine and to assemble. With the ability to virtually touch the parts in real scale, your learning will be more effective.
3. Make training more engaging and fun
Unlike 3D animation training video, learner is fully immersed in a 360 environment with the ability to grab and move 3D objects, they are actively engaged in the training and taking needed actions to complete the task. It is like a game, but educational. This is the solution to turn a serious yet monotonous training (such as Health and Safety training, no offense) into a fun and engaging one.
To know more : 
Reach out our sales team (sales@uptale.io) to know more about 3D objects handling and if you already have an Uptale Licence, check out our new FAQ articles to adopt all the best practices and handle 3D objects at Tony Stark's level ✌